Eco Collection
Just like you, PQ cares to help preserve the future of our planet.
As a company we are focused on using environmentally-friendly processes. 10% of the proceeds from this capsule will be donated to Coral Vita and their efforts to growing corals and restoring dying reefs.
look good . feel good . do good
SHOP ECO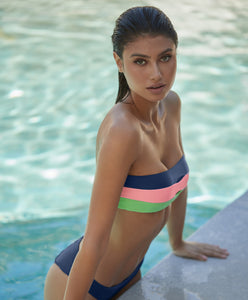 Coral Vita creates high-tech coral farms that incorporate breakthrough methods to restore reefs in the most effective way possible. Their scientific team has partnered with leading marine institutes, utilizing techniques to grow coral up to 50x faster while boosting their resiliency against the warming and acidifying oceans that threaten their survival. We then outplant these corals back into degraded reefs, bringing them back to life.

By growing diverse and resilient corals and transplanting them into threatened reefs, we help preserve the ocean's biodiversity while protecting the health and prosperity of communities, nations, and industries that depend on reefs for coastal protection, food, and income
SHOP ECO